[bsa_pro_ad_space id=4]
22-07-2014 – 01-01-1970
Electronic Auction 331
CNG's Electronic Auction 331 online
Classical Numismatic Group's Electronic Auction 331 offers 504 lots closing July 23rd from 10 AM ET.
15: KINGS of MACEDON. Alexander III the Great. 336-323 BC. Stater. Sardes mint. Struck under Menander, circa 330/25-324/3 BC. Price 2532. Good VF, scratches in lower left field of reverse. Estimate $1500.
The sale begins with an array of Greek coins, including an attractive pair of lifetime Alexander III staters and a group of Athenian tetradrachms.
141: INDIA, Kushan Empire. Vasudeva II. Circa AD 290-310. Dinar. Mint I (A). MK 528. Near EF. Estimate $500.
These are followed by examples of Oriental Greek, Central Asian, and various Roman coinages.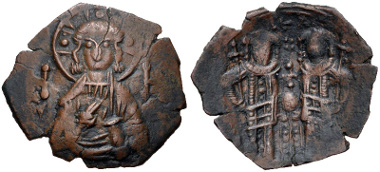 417: Alexius III Angelus-Comnenus. BI Aspron Trachy. Constantinople mint. Struck 1195-1197. DOC 3; SB 2012. VF. Estimate $100.
Also featured is a large run of Byzantine issues, including a number of gold solidi.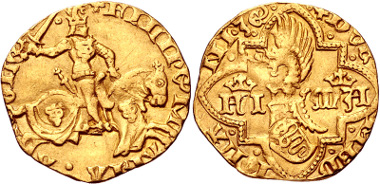 444: ITALY, Milano (Duchi). Filippo Maria Visconti. 1412-1447. Fiorino d'oro. Crippa 1/A. VF. Estimate $3000.
The auction concludes with a selection of world coinage from the 13th to 20th centuries.
To browse through the complete auction catalogue click here.