[bsa_pro_ad_space id=4]
31-05-2016 – 01-01-1970
Electronic Auction 375
CNG's Electronic Auction 375 online
Classical Numismatic Group has opened its Electronic Auction 375, a premier esale featuring 890 lots and closing on Wednesday, 1 June, beginning at 10 AM ET. This auction presents coins from a number of important collections.
Lot 78: PHOENICIA, Tyre. 126/5 BC-AD 65/6. AR Shekel. RPC I 4650. Good VF, toned. From the Dennis Rider Collection of the Coins of Tyre. Estimate $500.
The Greek section offers coinage of Tyre from the Dennis Rider Collection, Sicilian from the Colin E. Pitchfork Collection, Alexander tetradrachms from the Will Gordon Collection, and Thessalian from the BCD Collection.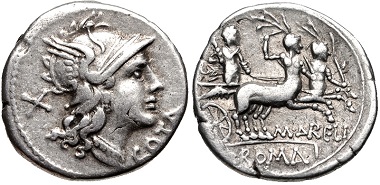 Lot 618: M. Aurelius Cotta. 139 BC. AR Denarius. Rome mint. Crawford 229/1b. VF, toned. From the Nicoleta Collection. Estimate $300.
Roman Republican and related coins are available from the RBW and Nicoleta Collections.
Lot 809: ANGLO-SAXON, Archbishops of Canterbury. Aethelheard. 793-805. AR Penny. Canterbury mint. Struck 797/8-805. North 234. VF, deeply toned, marginal legends cut off, only center remaining. Extremely rare. Estimate $200.
A selection of Carolingian and Anglo-Saxon issues from the R.D. Frederick Collection fill out the World and British sections.
Lot 373: AEOLIS, Kyme. Circa 155-143 BC. AR Tetradrachm. Stephanophoric type. Straton, magistrate. Oakley dies 47/a (this coin cited and illustrated). Good VF. From the estate of Thomas Bentley Cederlind. Ex Kölner Münzkabinett 12 (26 March 1973), lot 52. Estimate $500.
Additionally, further selections from the Thomas Bentley Cederlind, as well as coins from the Engstrom and Smith Collections will be scattered throughout the sale.
To browse through the complete auction catalogue please click here.