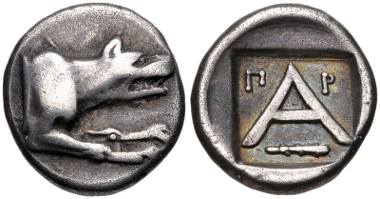 [bsa_pro_ad_space id=4]
29-09-2015 – 01-01-1970
Electronic Auction 360
CNG's Electronic Auction 360 online
Classical Numismatic Group's Electronic Auction 360 will be closing on September 30, 2015, at 10 AM ET offering 656 lots.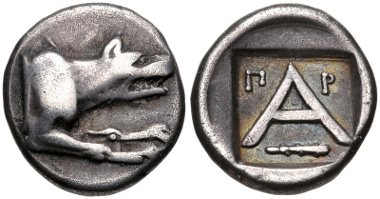 Lot 105: ARGOLIS, Argos. Circa 330-270 BC. Triobol. BCD Peloponnesos 1083.4 var. (club left); HGC 5, 668; Klein 224. Near VF. Ex Dieter Klein Collection (1999), 224. Estimate $100.
This sale features selections from the noted collection of Dieter Klein, specializing in small Greek issues …
Lot 76: BOEOTIA, Orchomenos. Circa 385-375 BC. Stater. BCD Boiotia 224; HGC 4, 1237. VF. Extremely rare variety. Ex BCD Collection, lot 224. Estimate $500.
… as well as additional coins from the BCD Collection.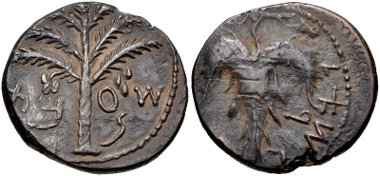 Lot 195: JUDAEA, Bar Kochba Revolt. 132-135 CE. Dated year 2 (133/4 CE). Mildenberg 77 (O6/R41); Meshorer 259b; Hendin 1408a. VF. Estimate $300.
An array of issues from the Herodian period, the First Jewish War, and the Bar Kochba revolt, as well as various civic issues, are available for collectors of Judaean material.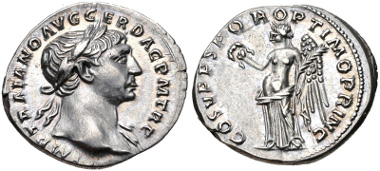 Lot 430: Trajan. AD 98-117. Denarius. Rome mint. Struck circa mid AD 107-108. RIC II 128; Woytek 270b; RSC 74. EF. Estimate $200.
A diverse offering of Roman Republican and Imperial silver issues round out the sale.
To browse through the complete auction catalogue please click here.