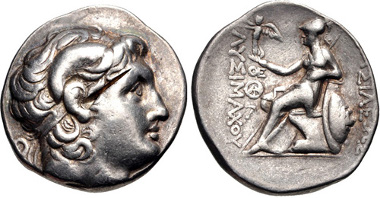 [bsa_pro_ad_space id=4]
08-04-2014 – 01-01-1970
Electronic Auction 324
CNG's Electronic Auction offers rarities at fair prices
CNG's Electronic Auction 324 offers 771 lots 771 lots and closes on April 9, 2014.
24: Kings of Thrace, Macedonian. Lysimachos. Tetradrachm, struck circa 297/6-282/1 BC, Lampsakos mint. Müller 315. VF. Estimate $300.
The sale presents the final offering of coins from the 1990s Balkan Area Hoard, dispersed throughout the Greek and Celtic sections.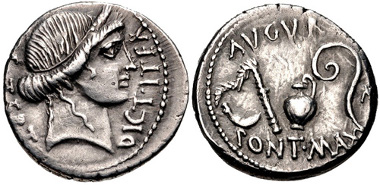 342: The Caesarians. Julius Caesar. Denarius, January-April 46 BC, Utica(?) mint. Crawford 467/1b; Good VF. Estimate $300.
Further coins from the Demetrios Armounta Collection highlight the Roman Republican, where a number of attractively toned denarii are available for bidding.
595: Italy, Venezia (Venice). Anonymous. Quattro gazzete, decreed 10 April 1570. Paolucci 723. VF. Estimate $100.
Meanwhile, the World section features a varied group of Venetian issues, including a series of late 16th century anonymous silver pieces, and an array of bronze issues for the Venetian possessions around the Mediterranean.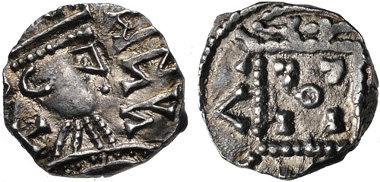 611: Anglo-Saxon, Primary Sceattas. Sceat, circa 710-720, uncertain mint. Abramson 11.20; From the Peter Moffat Collection. Near EF. Estimate $300.
Collectors of Northumbrian coinage will be excited to examine the Peter Moffat Collection of nearly fifty silver and bronze sceats and stycas. Auction 324 concludes with an even larger selection of group lots than normal.
You can find the sale with all lots available for online bidding on the CNG website.