[bsa_pro_ad_space id=4]
09-10-2018 – 01-01-1970
Electronic Auction 430
Classical Numismatic Group Electronic Auction 430
CNG's Electronic Auction 430 features 760 lots closing on 10 October 2018, beginning at 10 AM ET.
Lot 213: Phoenicia, Tyre. 126/5 BC-AD 65/6. Shekel. Dated CY 159 (AD 33/4). VF, toned, compact flan, a few scratches on obverse. Clear date. According to the traditional chronology, this coin was struck in the year of Jesus' crucifixion. Estimate: $500.
This sale features a number of interesting coins, including further selections of Thessalian coinage from the BCD Collection, a small run of Tyrian shekels, …
Lot 335: Titus, AD 80-81. Restitution issue of Julia Augusta (Livia). Augusta, AD 14-29. Dupondius, Rome. VF. Estimate: $500.
… and early Imperial bronzes.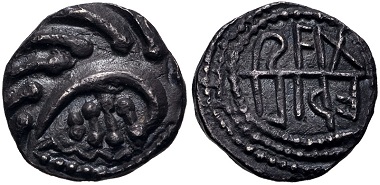 Lot 489: Anglo-Saxon, Primary Sceattas, circa 700-710. Sceatt. Aethiliraed Series (E), type 105. Mint in east Kent. VF, find patina. Estimate: $500.
Of particular significance for British collectors are a number of Anglo-Saxon sceattas and early pennies.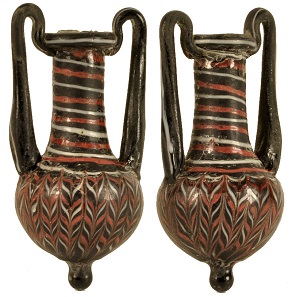 Lot 641: Glass amphoriskos. Hellenistic, 3rd-1st centuries BC. Height: 8.1cm. Small loss on neck. Repaired. Estimate: $300.
Also available in this sale are a number of books, both antiquarian and other significant numismatic works, as well as an important offering of antiquities, featuring a collection of ancient glass.
To view the sale online, click here.