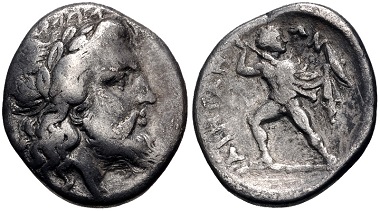 [bsa_pro_ad_space id=4]
07-08-2018 – 01-01-1970
Electronic Auction 426
Classical Numismatic Group Electronic Auction 426
CNG's Electronic Auction 426 features 699 lots closing on 8 August 2018, beginning at 10 AM ET.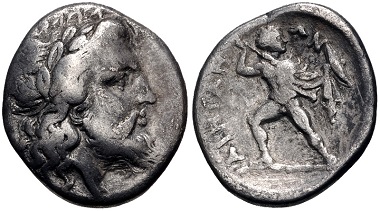 Lot 97: Thessaly. Ainianes. Hemidrachm, ca. 350s-340s BC. From the BCD Collection. Near VF. Estimate: $75.
This sale offers again Thessalian coins from the BCD Collection …
Lot 451: Augustus, 27 BC-AD 14. Denarius, 25-23 BC, Emerita mint. From the Collection of a Texas Wine Doctor. VF. Estimate: $500.
… as well as a broad selection of Greek and Roman issues from the Collection of a Texas Wine Doctor.
Lot 49: Kings of Macedon. Alexander III the Great, 336-323 BC. Drachm, Sardes mint, struck under Menander, circa 330/25-324/3 BC. EF. Estimate: $200.
The Greek section features a run of impressive high-grade Alexander drachms.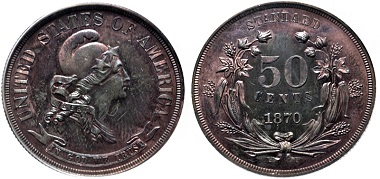 Lot 625: USA. Proof Pattern CU Half Dollar. "Standard" series. Dies by William Barber. Dated 1870. Ex Denali Collection. In PCGS encapsulation, 06645480, graded PR 64 RB. Very rare. Estimate: $2,500.
A small group of US coins are also on offer, including a rare 1870 Half Dollar pattern.
To view the sale online, click here.