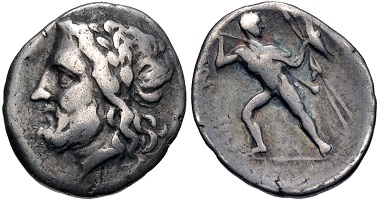 [bsa_pro_ad_space id=4]
10-07-2018 – 01-01-1970
Electronic Auction 424
Classical Numismatic Group Electronic Auction 424
CNG's Electronic Auction 424 features 752 lots closing on 11 July 2018, beginning at 10 AM ET.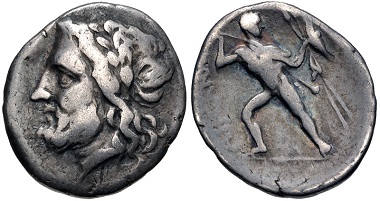 Lot 127: Thessaly. Ainianes. Hemidrachm, circa 350s-340s BC. From the BCD Collection. Good Fine. Rare. Estimate: $100.
This auction offers selections from the BCD Collection of Thessalian coinage …
Lot 20: Sicily. Gela. Didrachm, circa 490/85-480/75 BC. Ex Colin E. Pitchfork Collection. VF, lightly toned, off center on obverse, die break on reverse. Estimate: $300.
… and the Pitchfork Collection of Alexander-type tetradrachms.
Lot 49: Kings of Macedon. Philip II. Tetradrachm, 356-355 BC., Amphipolis mint. From the WRG Collection. VF, toned, a few deposits. Well centered. From the first issue of Philip II at Amphipolis. EF. Estimate: $1,000.
The WRG Collection also returns this sale, with highlights including a small group of Magna Graecia silver and early Imperial bronzes.
Lot 644: Germany, Brandenburg-Preußen. Franz Josef Gall, 1758-1828. Silver Medal by Friedrich Loos, dated 1805. From the WRG Collection "Mors in Nummis". Near EF, toned. Estimate: $200.
Selections from "Mors in Nummis" again close out the auction.
To view the sale online, click here.