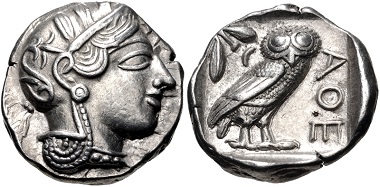 [bsa_pro_ad_space id=4]
13-02-2018 – 01-01-1970
Electronic Auction 414
Classical Numismatic Group Electronic Auction 414
CNG's Electronic Auction 414, closing on 14 February 2018, beginning at 10 AM ET, features 773 lots from Ancient coins to World coins, passing Islamic coin issues and a selection of group lots.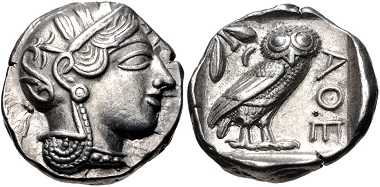 Lot 175: Attica, Athens. AR Tetradrachm, circa 454-404 BC. Near EF, well centered. Estimate: 1,000 USD.
The sale starts with a wide variety of coinage from Ancient Greece.
Lot 85: Kings of Macedon. Philip III Arrhidaios. 323-317 BC. AR Drachm. In the name of Alexander III. Sardes mint. Superb EF. Estimate: 300 USD.
In this section of the sale the collector can choose from an an extensive array of silver issues of Alexander III and his successors. Furthermore, there are additional selections of Thessalian coinage from the BCD Collection not to forget the important offering of Lycian fractions.
Lot 635: Islamic. Umayyad Caliphate. Qatari ibn al-Fuja'a. Kharijite (Azarqite) caliph, circa AH 69-79 / AD 688-698. AR Drachm. Near VF. Estimate: 500 USD.
The World of Islam is represented by a strong selection of Umayyad and Abbasid silver.
Lot 732: Italy. Venice. Coinage struck during the Siege of Cyprus. CU Bisante ossidionale. Rare. Estimate: 100 USD.
World coins include a run of coinage for the Venetian overseas territories and the auction is completed by a number of interesting group lots.
To browse through the complete catalogue, click here.