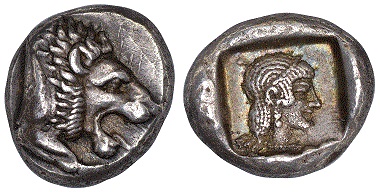 [bsa_pro_ad_space id=4]
29-03-2017 – 01-01-1970
Fixed-Price-List
Atlas Numismatics Publishes their Newest Fixed-Price List
Atlas Numismatics has updated their website with 398 new coins, medals, and tokens at fixed prices. Selections include the following items: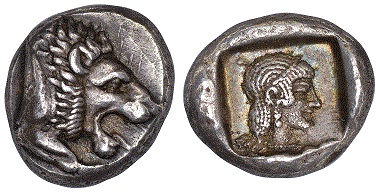 1041010.
Pedigreed Cnidus (Knidos) Drachm
Greek. Caria. Cnidus (Knidos). Struck circa 449-411 BC. AR Drachm. NGC Ch. XF* (Choice Extremely Fine *) Strike 5/5 Surface 5/5 Fine Style. 6.22gm. Forepart of lion right / Head of Aphrodite right, thin band in the hair, which falls down neck in a plait; incuse square. Cahn Series IV, 82 (V39/R56); SNG Copenhagen 236. Superb metal and surfaces, lovely cabinet patina. Very rare in this quality. Ex E.J. Haeberlin Collection. 5,950 USD.
1042277.
Extremely Rare Piefort Essai 5 Francs
France. Napoleon III. 1853 AR Piefort Essai 5 Francs. NGC MS61. By L. C. Bouvet. Edge: Smooth. 54.89gm. NAPOLEON III PAR LA GRACE DE DIEUET LA VOLONTE NATIONALE. (star). Bare head, left, signed below truncation / EMPEREUR DESFRANCAIS. (date). Crowned arms divides denomination, date below. Gadoury 731 P; Mazard 1635a. Exceedingly rare. We note that this exact piece realized €41,000 hammer (approximately $67,750 including the Buyer's Premium at the time) in June, 2011. Attractively toned, a proof or specimen striking (although not noted as such by NGC). Ex-Fritz Rudolf Kuenker (21 June 2011, Lot 3929). 49,500 USD.
1042348.
Superb Augsburg Double Thaler
German States. Augsburg. 1740 IT AR 2 Thaler. NGC MS66. LIB: S: R: I: CIVIT: AUGUSTA VINDEL:. Crowned arms in branches with river gods at sides / D: G: CAROLUS VI: – ROM: IMP: S: AUGUSTUS ·. Titles of Karl VI. KM 146; Dav 1920.
We note that this exact piece realized $22325 including Buyer's Premium at public auction in August, 2014. Superbly toned original gem, cabinet patina and prooflike surfaces. 19,500 USD.
1041598.
Attractive Elizabeth I Crown
Great Britain. England. Elizabeth I. (Queen, 1658-1603). (160)1-(1) AR Crown. PCGS XF45. Crowned bust left / Arms on long cross. KM 7; SCBC-2582; North 2012; Cooper B/2. Sharply struck on an excellent planchet with very few of the usual stress flaws and an attractive even cabinet patina. Ex Spink Numismatic Circular, June 2006, MS7403, featured on the front cover. 11,500 USD.
1042041.
Lovely Yemeni Gold Riyal
Yemen. al-Nasir Ahmad bin Yahya (Imam Ahmad). 1378 AV Gold Riyal, 5 Lira – 4 Sovereigns. NGC MS63. Double crescent below accession date AH1367 without incuse Arabic number four above sword handles / Arabic legend and inscription. Y G17.2; Friedberg 8. Full frosty luster, virtually as struck. 12,500 USD.
Current and Upcoming Events
Atlas will be attending the following numismaticconventions. Please stop by and say hello if you have a chance:
Whitman Spring Expo – Table #TBD
March 30-April 1, 2017
Baltimore Convention Center
Baltimore, MD
Chicago Coin Expo 2017 – Table #2, G.A.R. Hall
Chicago Cultural Center
April 5-April 8, 2017
Chicago, IL
The 28th Annual Tokyo International Coin Convention (TICC) – Table #TBD
April 28-April 30, 2017
The Royal Park Hotel, Tokyo, Japan
Long Beach Expo – Table #TBD
June 8-10, 2017
Long Beach, CA
Updates to their online inventory are issued monthly.
For more information and to sign up for the firm's monthly newsletter, visit the website of Atlas Numismatics.