[bsa_pro_ad_space id=4]
09-06-2014 – 01-01-1970
Numismatic Sale #11
Agora's Numismatic Sale #11
Agora Auctions' 11th Sale is now live and begins to close Tuesday, June 10, 2014 starting at 12:00 noon EST with lots closing every 30 seconds. The sales now run every two weeks.
This sale features a diverse selection of offerings.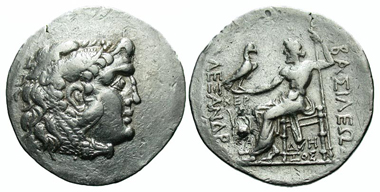 10: Macedonian Kingdom. Alexander III 'the Great'. Tetradrachm, Cabyle mint, 225-215 B.C. Price 885. gVF. Estimate: $700.
Highlighted in this sale is a rare tetradrachm of Alexander the Great from the Cabyle mint, a few very rare Parthian bronzes, …
139: Ilkhans (Mongols of Persia), 1st Period: Local Coinage. Gaykhatu. Dinar, Tabriz mint, A.H. 694-696. Album 2158.1. VF. Estimate: $600.
… and a number of hard to find Islamic coins.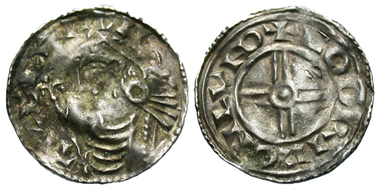 166: Anglo-Saxon, Kings of All England. Cnut. Penny, London mint, ca. 1029-1035. Godric, moneyer. SCBC 1159. VF, wavy flan. Estimate: $350.
Also included are a number of nice Medieval and British coins.
69: Caracalla. Denarius, Rome mint, A.D. 212. RIC 194. NGC Certified and graded, #3599687-329. Graded Ch VF. Estimate: $125.
Agora Auctions have also accepted a consignment of NGC certified Roman and Kushan coins, all of them in EF to uncirculated condition. The photos do not do the coins justice. They will be sold over the next several auctions. And, as always, there is a nice selection of pre-Columbian, Egyptian, and other antiquities.
You can browse through the auction catalogue on the Agora Auctions website.