[bsa_pro_ad_space id=4]
24-07-2016 – 01-01-1970
Fixed-Price List
Fixed Price List of Baldwin
Available online since 19th July 2016 and in catalogue form soon thereafter, A H Baldwin & Sons announce the release of the latest installment in their Fixed Price List series, featuring almost 1,200 top-quality (and often unique) items from all over the world.
GAL007: Edward the Black Prince of Aquitaine (1362-1372), Gold Guyennois D'or, Bordeaux mint. Beresford-Jones 91/97; cf. Schneider III-32; Elias 141 RR. Very fine, very rare. £18,000.
The strong British market is heavily represented, with some of the most sought-after coins in British numismatics.
BH038: James I (1603-1625), gold Sovereign of Twenty Shillings, first coinage (1603-4). Schneider II-1; N.2066; S.2608. Very fine and rare. £25,000.
The long-standing popularity for both British Hammered and Milled Gold and Silver is strongly featured, with highlights including a very rare Henry VI Gold Noble (Pinecone-Mascle issue) and a Charles I very rare Pattern of Halfcrown dimensions on a 35mm flan, amongst many others.
AG008: Siculo-Punic (c.320-315 B.C.), Silver Tetradrachm. Jenkins, SNR 56, 1977, 223-4 (O68/R192); Boston 495 (this obverse die). About extremely fine. £8,500.
The Greek and Roman sections are also heavily weighted in favour of the rare and exclusive, including a Lysimachos Gold Stater (one of only two recorded examples) in excellent style, …
AR048: Vespasian (A.D. 69-79), Gold Aureus, struck 75 A.D. RIC 769 = Ashmolean collection = Hirsch 55, 11 December 1967, lot 2398; Calico-; BMC-. Nearly extremely fine, exceptionally rare. £40,000.
… and an exceptionally rare Vespasian Gold Aureus – only the second example known and the only one in private hands.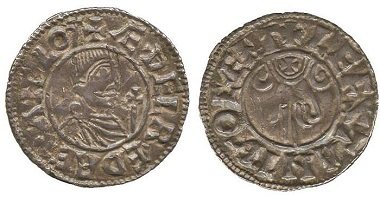 AS035: Aethelred II, Silver Penny, Benediction Hand type (c.991), Canterbury mint. BMC type IIf; N 769; S 1147. Very fine, extremely rare. £6,000.
The Summer 2016 Fixed price List also features large selections of Byzantine, Anglo-Saxon, Anglo-Gallic, Scottish and Irish Coins, as well as a fabulous section dedicated to Numismatic Literature – a great way to bulk up that library (or start one) with some of the most important and rarest research material.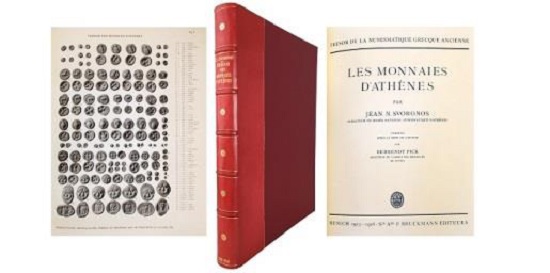 NB046: Svoronos, J. Trèsor de la Numismatique Grecque Ancienne. Les Monnaies D'Athènes. Munich, 1923-1926. Folio, pp. (2), xix, (1), 114 superb plates. Extremely fine overall. £3,500.
One of Baldwin's key goals is it to make numismatics as accessible to all – and to that end the firm strives to make the items on its Fixed Price List as varied as it can. Alongside the exclusive and unique items Baldwin's also lists any number of numismatic materials for the more modest budget – coins and books that can add significantly to your collection for a good price without compromising on quality.
Please find the complete Fixed Price List here.