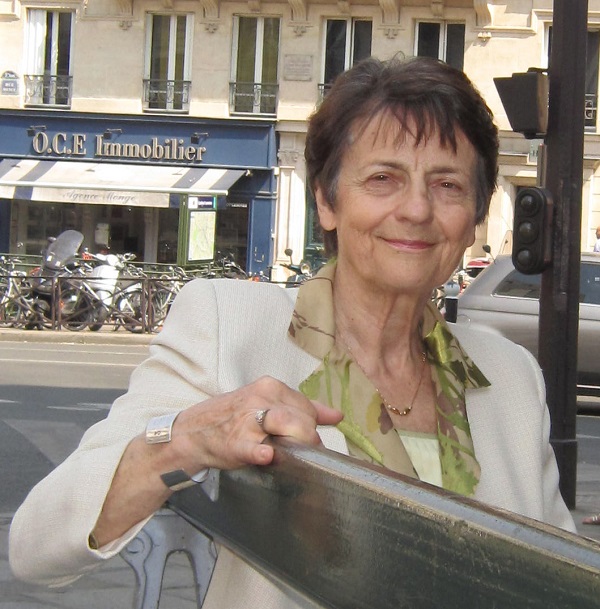 [bsa_pro_ad_space id=4]
Byzantine studies expert, numismatist and Chevalier de l'Ordre national du Mérite
Cécile Morrisson (*1940) is an historian and numismatist, mainly focused on Byzantine history of currency and economics. She was the executive director of the Cabinet des Médailles of the Paris National Library (1988-1990) and the first female president of the INC (1991-1997, then: International Numismatic Commission.)
She studied history at the Sorbonne in Paris and at the École normale supérieure (PhD in 1968.) She discovered her interest in coins as historical primary sources as a student. 1963 she started to work at the Paris coin cabinet. From 1963 to 2000 she was a staff member of the CHRS, where she worked as research director of the Centre d'histoire et civilisation de Byzance last (1998-2000.) Since 1998, she is also Philip Grierson's successor at Dumbarton Oaks (Harvard University) as advisor for Byzantine numismatics. She supplements the local collection on a regular basis. Furthermore, she organizes exhibits, and arranged and prepared colloquia and a number of summer seminars for advanced students.
Cécile Morrisson united the Byzantine collections of the Paris coin cabinet and published them in 1970 in a two volume catalogue. In cooperation with French and US American physicists she developed a new destruction free method of analyzing coin metals at the CNRS Orléans. She researches coin finds and circulation in Byzantine Africa, Syria, Sicily, France, Britannia, China, and more. Next to coins, she also researches Byzantine seals. In 1991, she catalogued all seals of the Seyrig collection located at the Paris National Library.
Among others, Cécile Morrisson has been awarded the Royal Numismatic Society Medal (1994), the Huntington-Medal of the American Numismatic Society (1995) and the silver medal of the CNRS (1997.) She is a corresponding member of the Athens Academy and the Medieval Academy of America. In December of 2015, she has been elected permanent member of the Académie des Inscriptions et Belles-lettres.
Cécile Morrisson is Chevalier de l'Ordre national du Mérite, the French national Order of Merit.
You may find further information about Cécile Morrisson on the website of the Académie des Inscriptions et Belles-lettres.
Find her curriculum vitae and publication list under Morrison in the CFEB members area.
A selection of her articles you can find at academia.edu.
Here, you can find an interview with Cécile Morrisson about the Byzantine world (in French.)
A direct insight to Cécile Morrisson's field of work and the Byzantine world, you can find on the website of the Museum of Dumbarton Oaks.
A review of "Byzance et sa Monnaie" (2015), you can find here at CoinsWeekly.
If you would like to contact Cécile Morrission you may do so here.