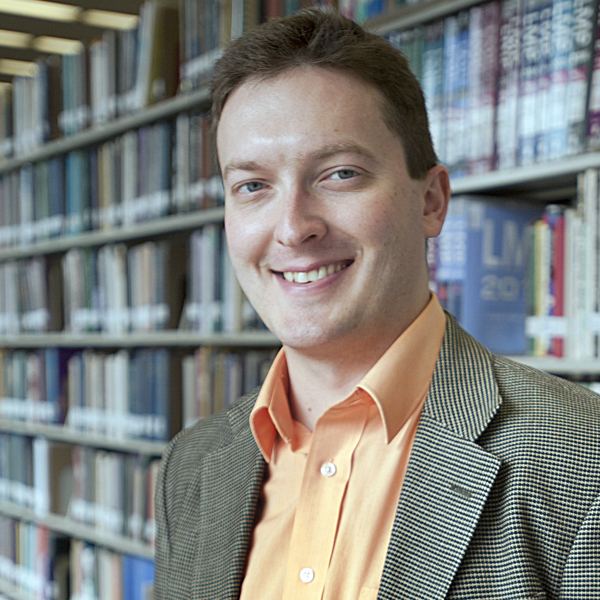 [bsa_pro_ad_space id=4]
Numismatist and Associate Professor of Art History at Baylor University
Nathan T. Elkins (* 1981) is Associate Professor of Art History at Baylor University, Waco/Texas. Specialized in Greek and Roman Art and Archaeology, his numismatic focus is on imperial coinage and coin iconography. His research activities cover a wide range, including topography and architecture, sport and spectacle, as well as the illicit antiquities trade.
In 2010, he finished his doctorate in Greek and Roman Art and Archaeology at the University of Missouri with his thesis "Architectural Coin Types: Reflections of Roman Society". As early as 2008, Elkins became Research Associate (Wissenschaftlicher Mitarbeiter) at "The Martberg Project – Fundmünzen der Antike" at the Goethe Universität Frankfurt am Main.
Between 2008 and 2011, he held teaching and research posts at the Institute for Archaeological Sciences of the Goethe Universität Frankfurt and at the Yale University Art Gallery, Department of Coins and Medals. In 2011, he became Assistant Professor of Art History, Greek and Roman, at Baylor University and was tenured in 2017.
Nathan T. Elkins has participated in archaeological excavations in Texas, Italy, Israel, and Jordan. At present, he is the staff numismatist at the excavations of the late Roman/Byzantine synagogue at Huqoq in Israel's Galilee region and at the excavations of the late Roman fort at Ayn-Gharandal in southern Jordan.
Numerous articles and contributions have been published by Elkins in national and international journals and periodicals. He is author of two books: "Monuments in Miniature: Architecture on Roman Coinage" (American Numismatic Society, 2015) and "The Image of Political Power in the Reign of Nerva, AD 96-98" (Oxford University Press, 2017). He is writing a third book entitled "A Monument to Dynasty and Death: The Story Behind Rome's Colosseum and the Emperors Who Built It" for Johns Hopkins University Press. Additionally, he co-edited "Art in the Round: New Approaches to Ancient Coin Iconography" (Verlag Marie Leidorf, 2014) and is co-editing and preparing "The Oxford Handbook of Roman Imagery and Iconography" (Oxford University Press).
He has received several honors and awards, among these is "Extraordinary Merit" in the "Numismatic Literary Guild's Annual Writer's Awards" (2016). In 2016/17, he is the William E. Metcalf Lecturer in Numismatics of the Archaeological Institute of America as well as the Albert H. Clayburgh Lecturer in Archaeology of the Archaeological Institute of America. Elkins is a Fellow of the American Numismatic Society, New York, and a Fellow of the Royal Numismatic Society, London.
You can reach Nathan T. Elkins via email.
Numerous contributions of Nathan T. Elkins' can be found at academia.edu.
You may also follow him on Twitter.
Here you can find Nathan T. Elkins on the Baylor University website.
This is one of Nathan T. Elkins' articles on matters of cultural heritage, "The Trade in Fresh Supplies of Ancient Coins: Scale, Organization, and Politics".
And this is the website of the Huqoq Excavation Project.