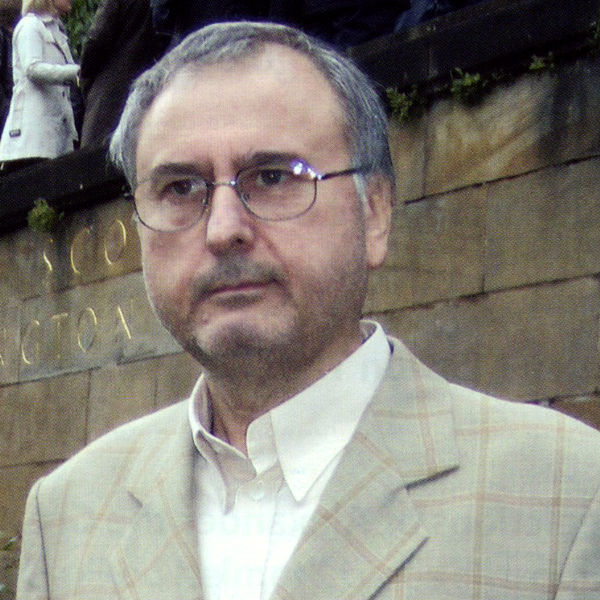 [bsa_pro_ad_space id=4]
Multiple-talented numismatist
Dimitar Draganov (*1952) graduated from the University of Veliko Tarnovo with an MA in History and Classical Archaeology in 1978. Already as a student he took part in archaeological excavations in Kabyle, located in what is today's Bulgaria. In his capacity as numismatist and archaeologist at the Regional Museum of History, Yambol, he then worked on the Kabyle coins finds from 1979 onwards. In 1986 he obtained his doctor's degree in Ancient Numismatics with a thesis on the coinage of Kabyle.
From 1995-2006 Dimitar Draganov was Associate Professor of Ancient Numismatics at the Bulgarian Academy of Sciences. In 2007 he was appointed full-time Professor.
From 1979-2002 Dimitar Draganov served as Head of the Numismatic Department of the Regional Museum of History, Yambol, and was its Director between 1995 and 2002. From 2002-2008 he was Head of the Numismatic Department of the Regional Museum of History, Ruse. Since 2008 he has been Director of the Numismatic Museum, Ruse, as the first private museum in Bulgaria, which he co-founded as President of the Foundation. At his instigation, the Ruse Numismatic Museum was the country's first museum to begin documenting its objects in a database in 1997.
In 1998 Dimitar Draganov received the Award of the Bulgarian Ministry of Culture as "Best Bulgarian Museum Director" in recognition of his achievements. For his poster presentation "The Coinage of the Scythian Kings in the West Pontic Area: Iconography" he won the Medal of the XIVth International Numismatic Congress held in Glasgow. In 2012 he was given the Award of the municipality of Ruse for contributions to the development of science and culture in the region.
Dimitar Draganov has been a Fellow of the Royal Numismatic Society, London, since 1991. In 1993 he was Visiting Scholar in the Heberden Coin Room at the Ashmolean Museum in Oxford. He is an honorary member of the Romanian Numismatic Society in Bucharest.
Dimitar Draganov has published more than 100 articles on numismatic topics. He has authored eight monographs; one of these is an SNG volume on the coins of the cities and kings of Thrace and Moesia Inferior in which he deals with the collection of coins from the Roman colony of Deultum. Being part of the Bobokov Collection, these coins are housed in the Numismatic Museum, Ruse.
Dimitar Draganov is the editor of numerous academic and museum publications and has curated and organized more than 40 exhibitions. Furthermore, he has participated with papers in 35 conferences, including every International Numismatic Congress since 1991.
You can contact Dimitar Draganov via e-mail.
Several of his publications are available for download from his academia.edu profile.
To visit the website of the Ruse Numismatic Museum, click here.
For learning more about Dimitar Draganov's "The Coinage of the Scythian Kings in the West Pontic Area" read this CoinsWeekly book review.
Also on CoinsWeekly, Ursula Kampmann dedicates a comprehensive and quite personal greeting to Dimitar Draganov, congratulating him on his 65th birthday.