Savoca Coins Opens Office in London
March 14, 2019 – In 2013, the siblings Matteo and Claudia Savoca founded their own company in Munich. The auction house Savoca Coins specializes in ancient coins and focuses its business on regular online auctions and fixed-price offers on several platforms. Their business's success speaks for itself: Savoca Coins grows steadily and has now opened a new office in London.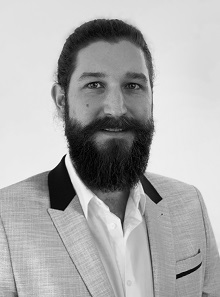 Philipp Eckert has worked at Savoca Coins for many years. He has now been put in charge of the London office.
Numismatist Philipp Eckert is the manager of the London office. Of course, the Munich office will remain open and in business as usual. Both locations will offer the same auctions. Only the company's Ebay store and the items offered on VCoins will be run exclusively by the Munich office.

The new London office will hold an auction in its first month already: on Saturday, March 23, 2019 and on Sunday, March 24, 2019, the first London-led Blue Auction will take place. You can read the auction preview here.

Consignments of ancient coins are possible at any time. For consignments to the London office, you can contact Philipp Eckert directly:

Savoca Numismatics Ltd
16 Berkeley Street
London W1J 8DZ

E-mail: london@savoca-coins.com
Phone: +44 20 3907 4251

More information about the auction house is available on the Savoca Coins website.

Subscribe to our newsletter now
Get the latest news from the world of numismatics promptly delivered once a week by email.