Rusty Pennies
21. January 2019
Auction #47
Russian Coins from Dr. Doos Collection Part 1
Alexander Basok is conducting an online auction of Russian coins from the collection of Dr. Doos. The first part of the collection, consisting of 100 lots, will close on January 21st, 2019 at 8:00 PM CST. A catalog with high resolution images is posted online and all coins will be available for viewing at the Michigan State Numismatic Society Convention in Warren, Michigan on November 23rd through November 25th and at Florida United Numismatists Convention in Orlando, Florida on January 10th through January 13th. All coins have estimates of their value, which can be found in the description of the lot, and bids of no lower than 70% of the estimated value will be welcomed. There will be no buyer's premium.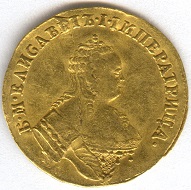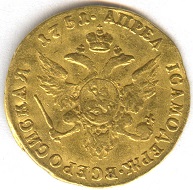 Part of this collection is a small, but very impressive group of coins which come from the lands ruled by "Russian" rulers, from Grand Duke of Kiev through Tsars and Emperors of Russia, and even includes a gold Olympic coin of the USSR. It also includes coins from the lands that later became part of the Russian Empire, from Greek Northern Black Sea colonies to semi-independent kingdoms, and includes barbaric imitation of gold Roman aureus, and coins of Golden Horde and Crimea. Outstanding rare items such as an original gold kopeika of Wladislav Zhigimundovich, a rare novodel 4 ducats of Peter I and Ivan under regency of Sophia, a very rare 1751 ducat of Elizabeth …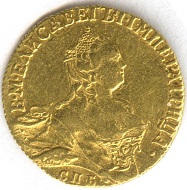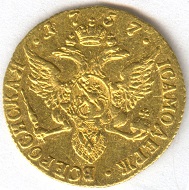 … as well as her 1757 ducat rarely come up at the auction and are part of gold section comprised of 22 lots.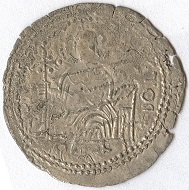 The Silver and copper coins part of the collection, comprised of 60 lots, include a very rare srebrennik of Sviatopolk in gorgeous condition, plate grivna of Catherine I, ex WWCC and 1878 rouble in proof. In the Greek colonies part of the collection, a gold ¼ stater of Olbia is probably the highest grade sample offered in a long time. It is followed by a very attractive and very inexpensive group of coins of the Cimmerian Kingdom of Bosporus and are in exceptionally nice condition. A barbaric imitation of Roman gold aureus from the Southern Russian region is a masterpiece of primitive art.
You can find the catalogue and more information on the Rusty Pennies website.
Subscribe to our newsletter now
Get the latest news from the world of numismatics promptly delivered once a week by email.