Advertisement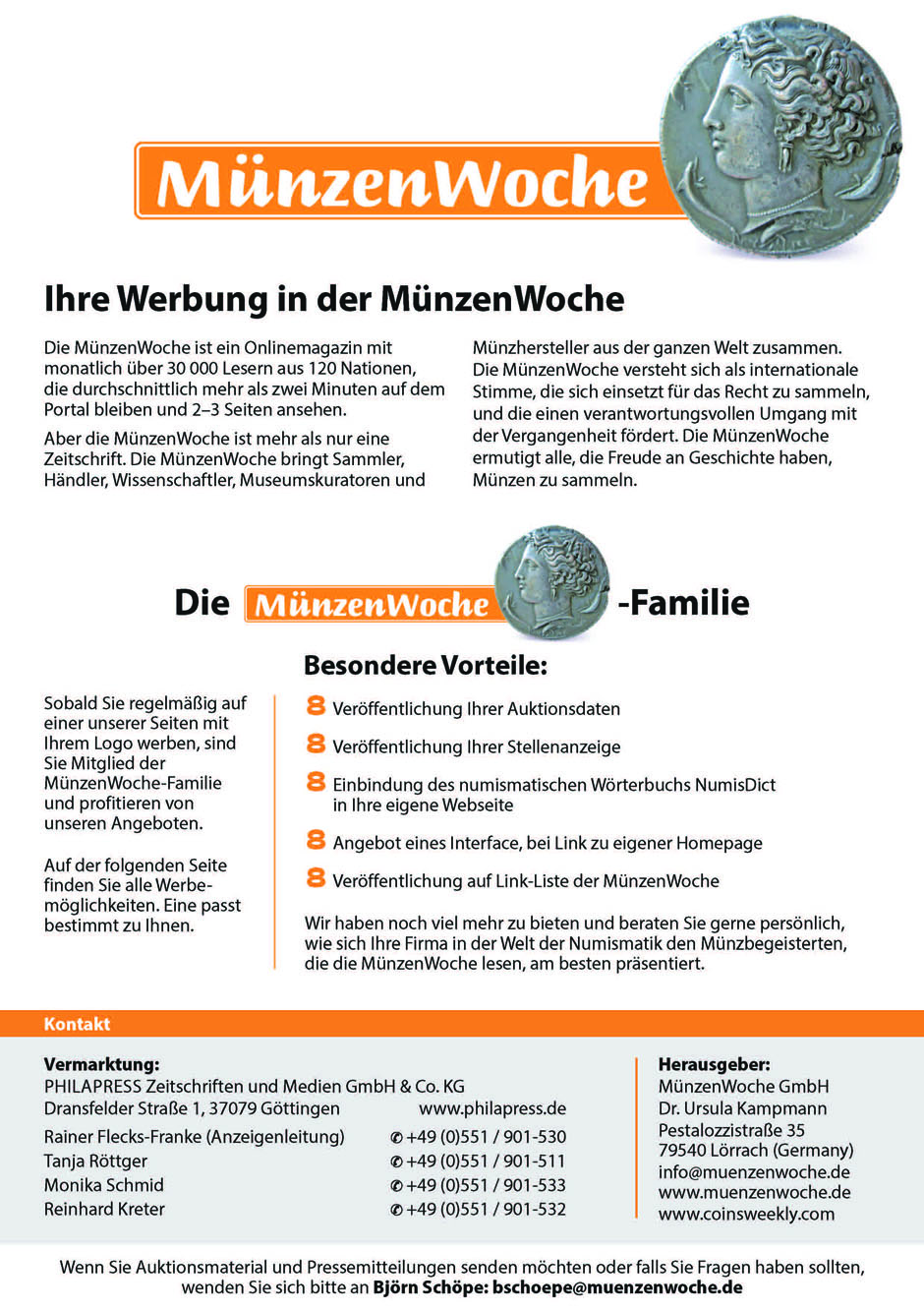 Preisliste Werbung
| Published on 24. March 2017
Hier finden Sie alle Konditionen, zu denen Sie bei uns Anzeigen schalten können. Für weitere Auskünfte oder besondere Wünsche kontaktieren Sie bitte direkt das Anzeigenteam von Philapress, dessen Kontaktdaten Sie ebenfalls im Folder finden.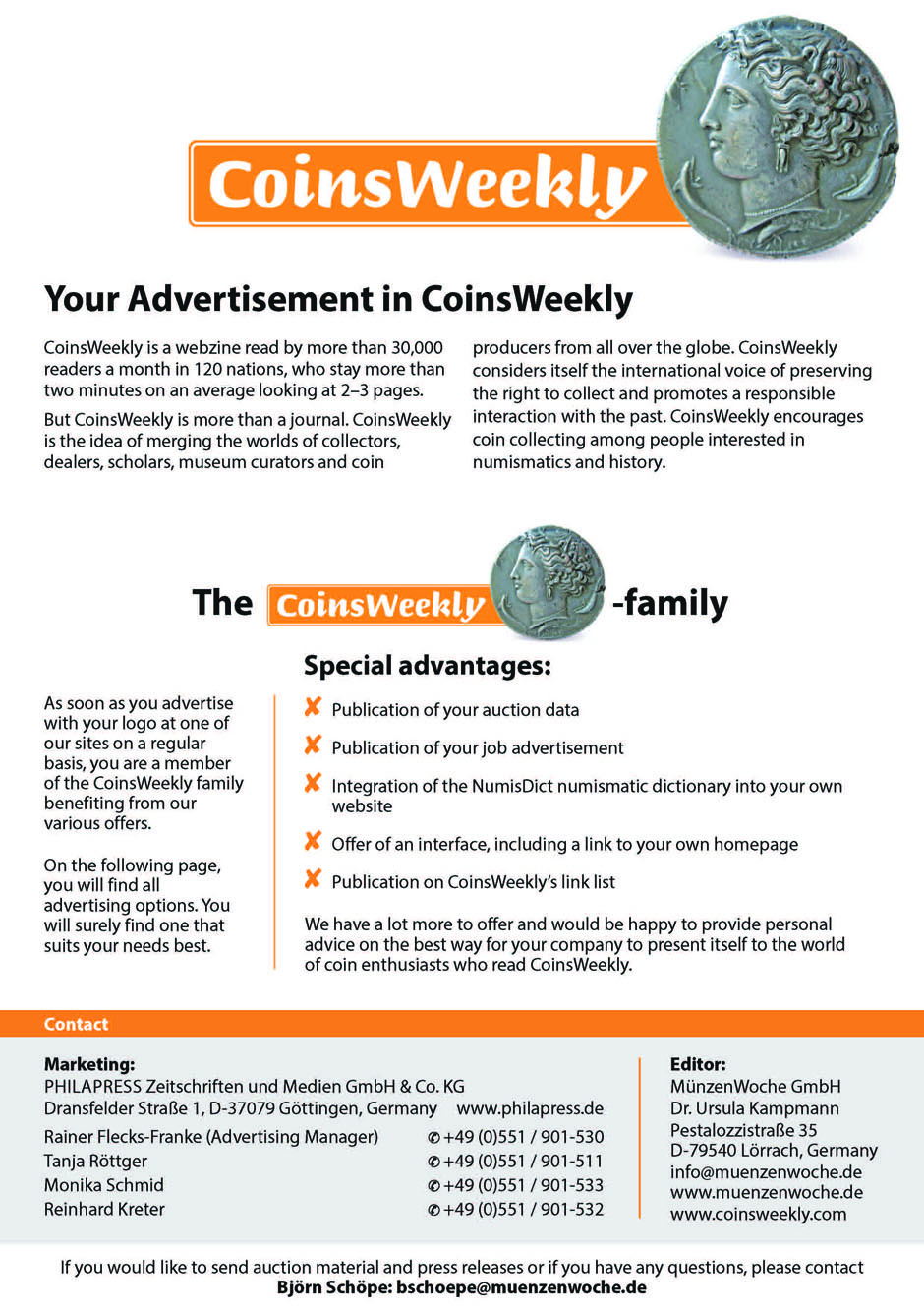 Advertisement rates
| Published on 24. March 2017
Here you can find all advertisement rates for CoinsWeekly. If you need further assistance or wish an individually customized offer, please contact the Philapress marketing team directly. You can find their contact details in the PDF folder.